Anthropologie have just released their fall collection and I just have to share what I've fallen in love with! I know, I know. What don't I love at Anthropologie? But what's not to love beside their high prices?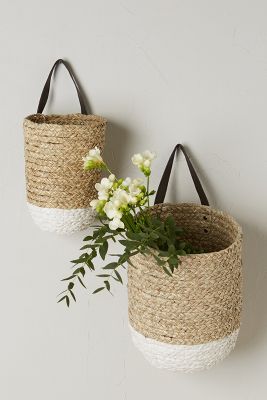 1)These hanging woven baskets are a great way to add dimension and texture on the wall, plus being functional to put things in. Win, win!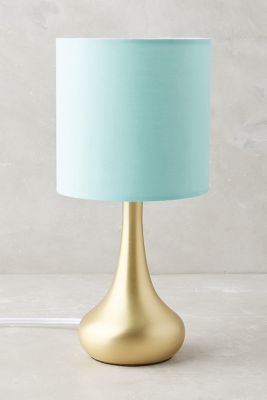 2) A blue and gold lamp? Let's bring it home!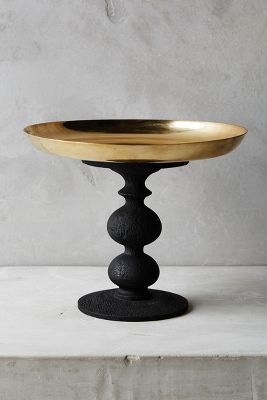 3) This would make an awesome addition to my cake stand collection.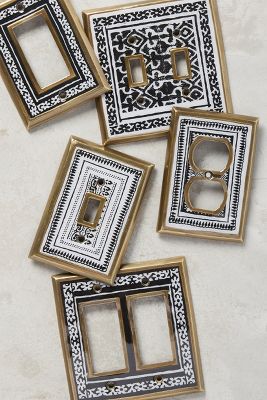 4) I'm telling you, Anthropologie's got some great hardware this year.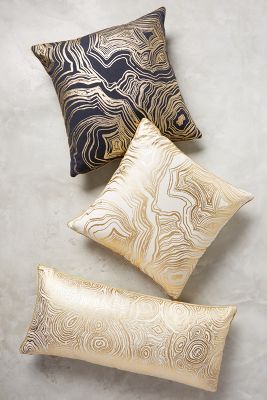 5) Love the dramas in these pillows. One's quiet and one doesn't want you to miss it. Malachite seems to be a theme in this fall collection.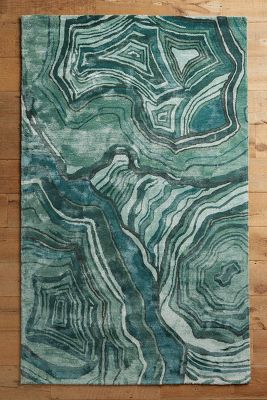 6) I think this is a pretty cool malachite rug. It does come in a more neutral palette, but it's more striking in this green.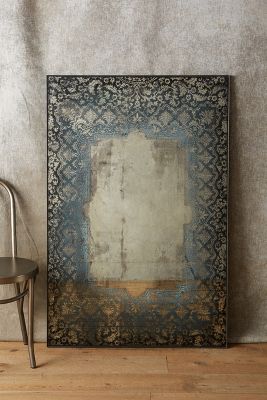 7) This lacy mirror is an amazing piece. It feels like it belongs in a fairy tale. I bet the evil queen in Snow White would love saying "Mirror, mirror on the wall, who's the fairest of them all" in front of this one.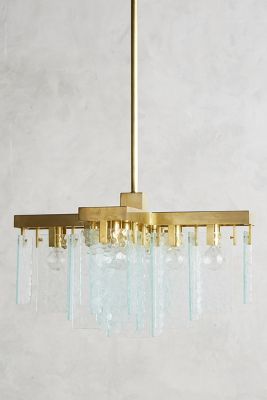 8) How cool is this lighting? This would be great over a dining table or in bathrooms that can handle chandeliers.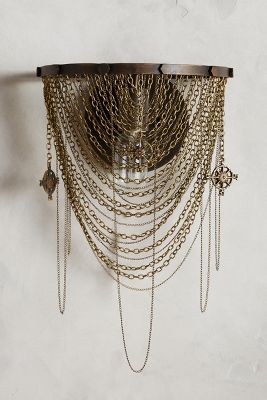 9) This scone. I mean, I love that it's got these chains and charms on it. Like this scone has its own jewelry. It also has a little bit of that old world Spanish feel to it.
10) I now have no excuse when I say I have no floor space for a coat rack. I can just put it up on the wall. It's so charming!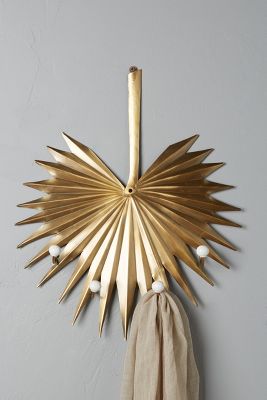 11) Because I'm still obsessing over anything with palm leaves and gold.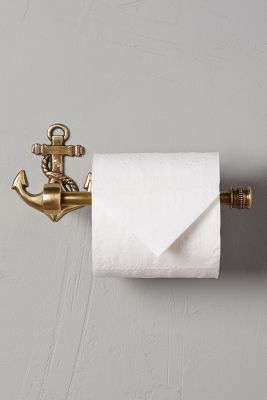 12) See? More good hardware pieces!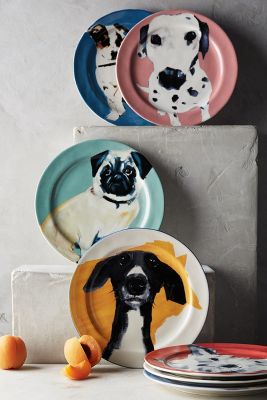 13) These plates are adorable. I'm always telling myself I'll start an art collection of dogs. Maybe I need to do these plates instead. It's hard not to be happy looking at these.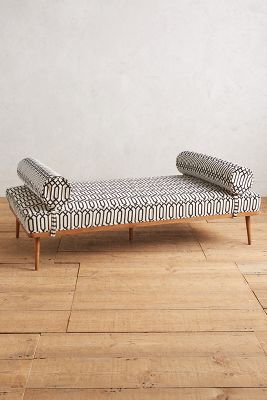 14) Love the pattern on this daybed. Adds a bit of sophistication and fun to it.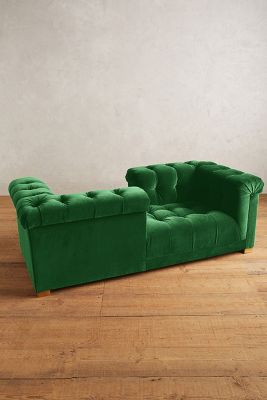 15) Tete-a-Tete are just cool pieces. I think they're perfect in the middle of a large living room.
If you haven't already, check out all the cool stuff over at Anthropologie here. Let me know what you're loving!